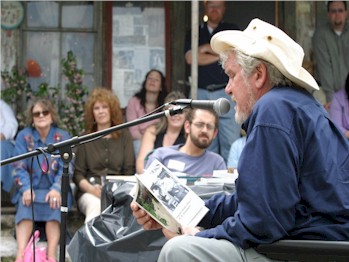 Dr. H. R. Stoneback and the Elizabeth Madox Roberts Society from New York will be joining us again this year. Dr. Stoneback is a Distinguished Professor of English at State University of New York at New Paltz. He is the recipient of the state of New York 2004 Distinguished Writer Award and author of eight books.
Dr. H.R. Stoneback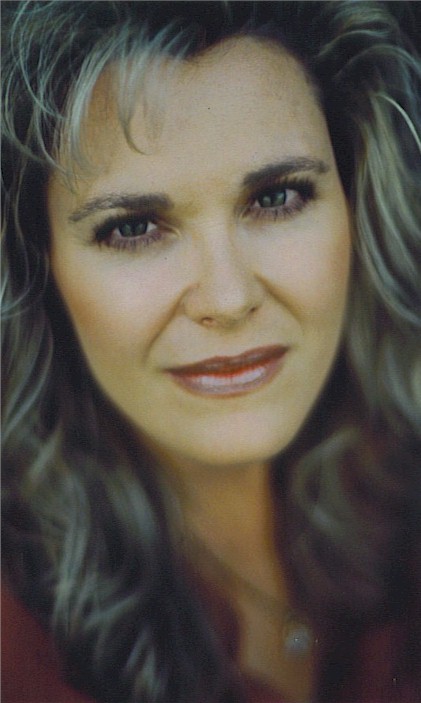 KY Writer's Day Show - performances by Dawn Lane Osborn, and other Kentucky Writers' Day Musicians. Dawn is a poet, song writer, and musician and performs professionally.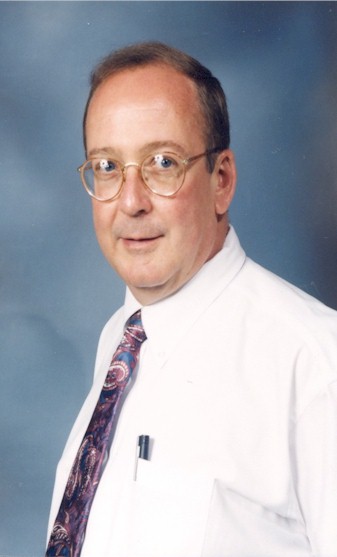 Dawn Lane Osborn
Emcee for the weekend will be Terry Ward,
writer, journalist, historian and Chair
of the Humanities at St. Catherine
College in Springfield, Kentucky.

List of Other Writers and Performers

"Take the inventiveness of Boy Dylan, the melodic voice of John Denver; add the showmanship of Garrison Keilor and that's Michael Johnathon." -- Bob Spear, Publisher of HEARTLAND REVIEW

"Michael Johnathon is a folksinger, songwriter, concert performer, author ... and now playwright ... who has a worldwide radio audience approaching a million listeners each week." He also created the world's first multi-camera weekly series broadcast on the Internet.

This 'Woody Guthrie in a Cyber World' grew up in upstate New York along the shores of the Hudson River. At 19 years old, he moved to the Mexican border town of Laredo, Texas and found a job working as a late night DJ on KLAR-FM. One night, he played Turn, Turn, Turn by the 60's folkrock group The Byrds. As the song played, he recalled seeing Pete Seeger and Harry Chapin performing in his Dutchess County hometown in New York. By the time the song ended, he decided to pursue a career as a folksinger.

Two months later, he bought a guitar and a banjo and settled into the isolated mountain hamlet of Mousie, Kentucky. For the next three years, he traveled up and down the hollers of the Appalachian mountains knocking on doors and learning the music of the mountain people. Michael experienced hundreds of front porch hootenannies throughout Appalachia where folks would pull out their banjos and fiddles, sit on their front porches with him and play the old songs that their grandparents taught them.

Soon enough, he began performing concerts at hundreds of colleges, schools and fairs. He performed two thousand Earth Concerts, plus benefits for the homeless, farm families, and shelters helping battered women and children. In all, he sang to over two million people in one four-year stretch. Billboard Magazine headlined him as an "UnSung Hero." He has been featured on CNN, TNN, CMT, AP, Headline News, NPR, Bravo and the BBC ..."<![if !supportLineBreakNewLine]><![endif]>

<![if !supportLineBreakNewLine]> Web site: http://www.woodsongs.com<![endif]>

"I too, am a Kentuckian…" Elizabeth Wallen was born in Minneapolis, Minnesota in 1952, and would have died there in the land of 10,000 lakes and loons, had she not sold the little hobby farm in St. Paul metro-area in February 2007…just before the total mortgage meltdown. She and her husband Ken relocated in April 2007 to 90 Hazy Downs Road in Marion County, Raywick, Kentucky. From 1980 to 1982 she lived in St. Mary, Kentucky on the site of the former St. Mary's College in a place that was reborn as Cornupcopia.

Elizabeth is at heart a writer: of poetry, press releases, newsletters, advertising copy and feature stories. She has more than 25 years experience in advertising, marketing and sales, including the two major daily newspapers in Minnesota – the Star Tribune and Pioneer Press.

Brad Lanham, born and raised in Gravel Switch Kentucky, is founder and president of the Kentucky Fellowship of Musicians whose mission is "Bringing Musicians Together". "There are a lot of musicians around, but they don't seem to know each other or their shared love for music. Giving those folks an avenue to

meet and arena to play in is our goal."

Raised on Country & Bluegrass, rebelled with Rock, redeemed by Contemporary Christian Rock, and in the middle of Blues & Jazz, Lanham claims to be a lover of all genera of music. "If it's music, I want to be in the middle of it."


Chris Hamilton is director of Lebanon & Marion County Tourism. He is the former sports editor, former news editor and former editor of The Lebanon Enterprise.

The Elizabeth Madox Roberts Society will be part of the events, in conjunction with their conference at St. Catherine College in Springfield.

Paula Sparrow from Kentucky Living magazine is back with more from her Creature Comforts column. Though she usually writes about animal rescues in Kentucky, this time she traveled to the Thai Elephant Conservation Center in Lampang, Thailand, where she learned about the plight of the Asian elephants there. Of her writing about elephants and all animals, she says, "There is no greater joy for a writer than to write what you are passionate about."

Virginia Gillespie Vassallo graduated cum laude from The Kimberley School in June, 1969, and spent her freshman year of college at Jackson College, Tufts University. After marriage she attended Susquehanna University and, two children later, she graduated from Montclair State University in 1979 with a BA in history.

As a single mother looking for a better job with more income, she entered the Seton Hall University School of Law in 1982 where she obtained her JD and was admitted to the New Jersey bar in 1986.

Virginia's roots hail back to the founding of our country. Her Quaker relatives arrived in Pennsylvania with William Penn and some of them ultimately owned most of the colony of Delaware. Another relative is believed to have captained a supply ship for Jamestown colony. Eleazer Robinson and Henry Clayton fought in the Revolutionary War. The artist, Benjamin West, is probably the most well-known of her ancestors. And, of course, there is her grandfather, Guy T. Viskniskki, who founded The Stars and Stripes newspaper during World War I.

Virginia and her husband, Russell, who is also an author, reside on a large farm in South-Central Kentucky where she rides her horse, Diablo, and cares for her rescued animals. She is the grandmother of four and is awaiting the arrival of another set of twin grandchildren.

An avid reader, she has propelled her husband into their newly founded company, Krazy Duck Productions. Like her grandfather who took failing newspapers and sculpted them into profitable operations, Virginia is the administrative backbone of her husband's company and a formidable writer in her own right.

Russell A. Vassallo always wanted to be a cowboy, but being bedridden with asthma and pneumonia as a child made books become his companions. Russ majored in political science and literature at Seton Hall University and minored in philosophy, religion and education. In 1958 he entered Seton Hall School of Law, graduating in 1961 with a J.D.

In the course of his work as an insurance adjuster before taking the bar exam, he met a couple of writers who encourage him to continue his own writing. He took the bar exam 10 years after graduating from law school, opened his own law practice and was able to pursue his love of writing by working on Appellate Briefs, business letters and Letters to the Editor of many local newspapers.

Russell's stories of animal rescues after moving to his central Kentucky farm are told in Tears and Tales: Stories of Animal and Human Rescue.

The drive to be a cowboy is still with Russ. He horseback rides on both his own trail system and around Kentucky. He and Virginia own two Kentucky Mountain Saddle horses - the type that are gaited and smooth to ride. Russ also rides a standardbred ex-race horse whom he and Virginia rescued. Red Leader's story is going to the editor this winter.

RICHARD MOORE - Artisan, Craftsman, Musician / Songwriter presently resides in Ashville, North Carolina. His grandfather gets the credit for teaching him to play guitar and Johnny Cash for the inspiration to start writing songs at the age of fifteen. Being reared in a military family, he gathered influences from all over the country; mainly the southeast. Moore was introduced to Penn's Store when he accompanied buddy and Hall of Fame inductee Billy Edd Wheeler at the 2007 "GREAT OUTHOUSE BLOWOUT".

Joberta Wells is a self-proclaimed writing imposter. After graduation from college (UK, of course), she became a blood banker and worked in hospitals in Lexington, Cincinnati, New Orleans, and then spent 21 years at Central Kentucky Blood Center in Lexington. In 1994 she returned to Casey County, her home, and worked two more years in hospitals in Somerset and Liberty. She retired at a tender age and pursued a part-time career in house cleaning, banking, blood banking consulting, marketing, and trying not to get on any more boards.

Joberta was a technical writer during her career as a blood banker but it was never for fun. In 1998 Donna Carman, the new editor of The Casey County News in Liberty, asked her to write a monthly opinion column called It's A Hoot. Over the subsequent years the column has appeared more frequently than monthly and she has done other writing for the paper. All of her writing has been for fun and she says, "I don't do murder, rape and pillaging, beauty pageants, or turkey- and deer-shooting stories. Let the pros do those."

Joberta lives on a farm in Yosemite where she feeds a flock of turkeys, a herd of deer, a passel of 'possums, a community of 'coons, a family of foxes, a quartet of cattle, and a cat or two. "God, keep your arm around my shoulder and your hand over my mouth."

Together Blaine and Catherine Staat write the column "He Said, She Said" that can be seen monthly in the Casey County News. A veteran of both the U.S. military and Corporate America, Blaine Staat escaped from Orlando Florida in 2005 on a quest to find a better quality of life for his family. He now happily resides in Liberty, Kentucky, where he owns and operates Linear Wave Publishing and directs the day-to-day operations of the Liberty-Casey County Chamber of Commerce.

Blaine has authored three books to date: Clash of the Figments, a silly & obnoxious satire of hard-boiled detective mysteries; Finding Liberty, a retrospective collection of stories & essays; and the just-published What So Proudly We Hail, a disturbing speculative novel about life in a nightmarish American future.

Stoney & Sparrow have been performing and writing songs together for 44 years. They have done world-wide concert tours under the auspices of the USIA, the British Council and other international cultural organizations throughout Asia and Europe, from China to Thailand, Russia to France, etc. They have given concerts at more than 100 colleges and universities, from Bejing to Cambridge University, from the University of Paris to SUNY-New Paltz and throughout the United States. They have been featured club entertainers from Nashville to New York to Kentucky. In addition, they have appeared on numerous radio and television programs throughout the world and their songs have been widely published. In 1984 they recorded several albums in China, which sold more than 5 million copies there.

Gregg Neikirk is a professor of English at Westfield State College (Massachusetts) where he teaches writing and literature, including seminars in Songwriting for the English and Music departments. A Danville native and Centre graduate with a Ph.D from the University of Kentucky, he has written songs since his school days in Nashville during the 1970's. He is the president of the Elizabeth Madox Roberts literary society, and is co-directing this year's scholarly conference and the society's Kentucky Writer's Day events at Harrodsburg, Penn's Store, and Springfield. Both his twin sons, Adam and Lee, are guitar majors at Westfield State. Neikirk is married to Nancy White Neikirk, also a Danville native.

Christina Lovin is the author of What We Burned for Warmth (Finishing Line Press). Further publication credits include: Harvard Summer Review, Diner, Hunger Mountain, The Bark, Missing Mountains: We went to the mountaintop but it wasn't there, Susan B & Me, and other journals and anthologies. An award-winning poet, Lovin has studied in Harvard University's writing program and holds an MFA in Creative Writing from New England College. She is the recipient of several artists' grants from the Kentucky Arts Council (most notably a 2007 Al Smith Fellowship) and the Kentucky Foundation for Women. Chosen by the U.S. Department of the Interior, Lovin recently served as Writer-in-Residence at Devil's Tower National Monument, Wyoming; and the Andrews Experimental Forest near Corvallis, Oregon, in conjunction with the Spring Creek Project, which selects writers whose work focuses on nature and/or ecology. Lovin teaches college level writing courses and presents writing workshops in and around Central Kentucky.

Emily Toadvine is the video photographer at The Advocate-Messenger in Danville where she has worked 21 years. She lives in a log cabin in the Forkland community near Penn's Store with her husband and two children. She enjoys reading all Kentucky writers.

Virginia (Gigi) Ragland Biles is the author of A Child's Garden of Blessings, published by Publications International, Ltd, in April 2005. After 32 years of

teaching Gigi retired to pursue a writing career. A Danville native, she acts and directs in the West T. Hill Community Theatre. She has had stories published in many collections of children's stories and enjoys going to schools and reading or talking about the writing process.

Linda S. Prather was born in Kentucky and is a resident of Lexington. Her greatest desire as a writer is to write characters that readers love, hate, laugh and cry with. She loves learning -- period. She received an associate degree in metaphysics in 1992 and has become a Certified Clinical Hypnotherapist. Her first novel, The Gifts, incorporated metaphysics into fiction.

Andy Rice, a native of Pulaski County, Kentucky currently resides in Boyle County with his wife Jane. Andy's musical inspiration comes from his uncle, who would bring his guitar to family gatherings and perform for the family. Andy's mother Geneva Rice was also an inspiration as she also played the guitar and sang. Andy has written two songs, "Which Way to Pray" and "Slipped and Fell in Love". Andy also played guitar and sang solo in a country band named "Andy and the Dandy's" in the early 1980s. In the '80s and '90s he played with "The Kings Mt. Bluegrass Boys."

Singer Songwriter Gary Cooper plays the guitar; Patti Ritter plays the fiddle and they make beautiful harmonies together performing original songs and covers. They play in restaurants and bars, at parties and on many porches with friends. Folks enjoy their range of musical styles from blues to swing, a little bluegrass to country, and as much rock and roll as two people can pull off. Home is down in a holler in Cumberland County, Kentucky; in their travels they have played at events and venues in Nashville, Bowling Green, New Jersey, Colorado and many places in between. Visit their website at

www.artmusic.net

.

Beth Dotson Brown is a freelance writer and editor. She contributes regularly to a number of magazines and newspapers, including Danville's Advocate-Messenger newspaper and Total Health and Fitness magazine. Beth has written for Catholic publications, including Catholic Digest, Our Sunday Visitor, and St. Anthony Messenger. And her work has won awards from the International Network of Young Journalists and the Catholic Press Association.

Beth also puts her skills to use to help nonprofit organizations with their communications endeavors, to teach writing, and to lead writing retreats. She was awarded a fellowship by the Knight Center for Specialized Journalism, an artist's residency by the Kentucky Foundation for Women, and grants by the Kentucky Arts Council. She also writes fiction. Yes! I Am Catholic is Beth's first nonfiction book. She lives in Lancaster, Kentucky. You can reach Beth at www.bethdotsonbrown.net.

Jon Nesbitt, a Pennsylvania native, has had one desire in life -- to be a successful musician and songwriter. At the age of 14 he started playing guitar and writing songs. He soon realized that the more instruments he could play, the easier it would be to get into a band.

At the age of 17 he learned to play drums and bass guitar. The piano soon followed. Jon was being influenced by musicians such as John Lennon, Bob Dylan and the guitar playing of Jimi Hendrex. He loved the showmanship of Kiss. The list goes on and on.

Jon realized that a true musician should be open to different styles of music from rock and blues to folk and country. This line of thought has helped him develop his own style. Over the years he has worked with many of Central Kentucky's top country and rock variety bands. He has also preformed as a solo act.

Jon doesn't want to be classified as a "one style writer". He wants to be known as a true musician, songwriter and performer. With his love for music and a God given talent, Jon has the ability to succeed.

Others to attend:
(No Photos or bios)

Joseph Camuglia
View the 2007 Kentucky Writers Day Events Here
View the 2007 Kentucky Writers Day Performers list here.
View the 2006 Kentucky Writers Day Performers list here.
For more information contact Jeanne Penn Lane at
Penn's Store (859) 332-7706 or (859) 332-7715, or
e-mail PennsStore@aol.com.


---
It is best to call ahead to check times and cancellations.
Penn's Store
257 Penn's Store Road
Gravel Switch, Kentucky 40328
859-332-7715 or 859-332-7706