PENN'S STORE

Historic PENN'S STORE presents
Kentucky Writers Day Events
April 23, 27-30, 2017
Sunday, April 23, 2017
Dr. H. R. Stoneback and the Elizabeth Madox Roberts Society from New York will be joining us again this year at Penn's Store.

H. R. Stoneback is Distinguished Professor of English at the State University of New York. As Honorary President of the Elizabeth Madox Roberts Society, every year he leads dozens of students from New York and many other states (including France!) to Kentucky to study Roberts, one of Kentucky's greatest writers, and to participate in the annual Roberts Conferences held at St. Catharine College (and other venues in Springfield and Harrodsburg) every April since 1999. In addition, Roberts Society members have participated in the Penn's Store Kentucky Writers Day programs for over a decade.

Stoneback is the author or editor of 30 books, roughly half poetry and half literary studies.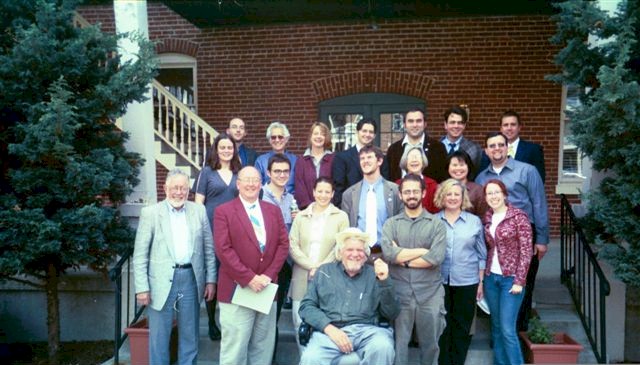 KENTUCKY CELEB "SONGWRITERS TRIBUTE SHOW
Thursday - Sunday, April 27-30, 2017

To see the list of Performers and Writers, click here.

2017 KWD

Event Schedule

* * * * * * * * * * * * * * * * * * * * * * * * *

APRIL 23 . 27 . 28 . 29 . 30

http://www.pennsstore.com/events/2017WDperformers.htm

***

This is the 21st year of the KENTUCKY WRITERS DAY CELEBRATION event.
Presented by Historic PENN'S STORE annually, it is a "free" event for the public.
All participants and literary artists give of their time and talents for free.




Their unselfishness deserves our gratitude and honor.

The 2017 KWD CELEBRATION event would not have been possible without those listed below:




Mike Southerland and BROTHERS BBQue & Brewing Company ~ Danville




Chris Mattingly and LEXINGTON MUSIC EDUCATION ~ Lexington




Julia Basil and the BOYLE COUNTY PUBLIC LIBRARY ~ Danville




PAUL STANSBURY ~ Danville
CAROLYN CRABTREE ~ Parksville




and Individual "FRIENDS" of KENTUCKY'S LITERARY ARTS,
who gave from their own pockets funds needed for programs and promotional materials.
They deserve not only our THANKS but our support as well.

*

( To check last year's writers / performers click link below )

http://www.pennsstore.com/events/2016WDperformers.htm

Condensed Schedule Below

For Complete Schedule, click here

APRIL 23 ( 11 AM ~ 4 PM )

2017 KENTUCKY WRITERS DAY CELEBRATION " Writers Homecoming"

Historic Penn's Store ~ Gravel Switch

( 859 - 332 - 7706 / 7715 ) www.PennsStore.com FACEBOOK




APRIL 27 ( 6 PM ~ 10 PM )

APRIL 28 ( 5 PM ~ 12 Midnight )

APRIL 29 ( 5 PM ~ 12 Midnight )

2017 KENTUCKY WRITERS DAY CELEB "Songwriters Tribute Showcase"

BROTHERS BBQue & Brewing Co. ~ Danville

( 859 ) 332 - 7796 / 7715 www.PennsStore.com FACEBOOK




APRIL 29 ( 10 AM ~ 4 PM )

2017 KENTUCKY WRITERS DAY CELEB " Writers Showcase "

Boyle County Public Library ~ Danville

( 859 ) 332 - 7706 / 7715 www.PennsStore.com FACEBOOK






APRIL 30 ( 1 PM ~ 5 PM )

2017 KENTUCKY WRITERS DAY CELEB " Writers Wrap & Party "

Historic Penn's Store ~ Gravel Switch

( 859 ) 332 - 7706 / 7715 www.PennsStore.com FACEBOOK

Penn's Store FACEBOOK

* * * * * * * *