2013 Great Outhouse Blowout
Saturday September 14, 2013
Concert Performers
Ron Orberson - Jerry Daugherty - Greg Underwood - Ronnie Orberson - Mark Carman
( To hear their sound and read more click below )
One of the best knownbands to ever come out of central Kentucky, CHEYENNE and founder Ronnie Orberson have been entertaining audiences since 1972. From Louisville to Nashville, and points in between and beyond, playing with national acts Exile, David Allen Coe, Bama Band, Johnny Paycheck, CHEYENNE has gained the respect and love of their audiences all along the way.
Disbanded in 2010, CHEYENNE is coming back to Penn's Store to play at
the 2013 OUTHOUSE BLOWOUT !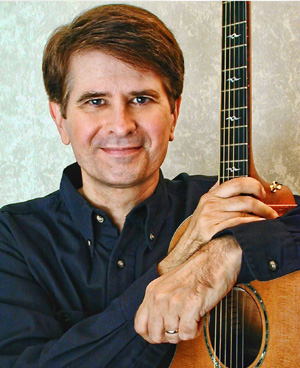 Pat Kirtley
Pat Kirtley is a guitarist, composer, producer, writer, engineer, and touring instructor and clinician. He has performed for audiences at concerts and festivals throughout the United States and abroad. Pat's talents won him the title of U.S. National Fingerstyle Champion, and in 2006, he was inducted in the National Thumbpicking Hall of Fame. His music appears on Narada Records' landmark CD Guitar Fingerstyle and has produced six acclaimed albums which have become favorites of the guitar world. His music is heard on National Public Radio's Morning Edition and All Things Considered, on Pandora, and on GotRadio.com's Guitar Genius channel. His recent project is the double-DVD instructional release, "Pickin' Like Chet" Volume 1&2 from Guitar Workshop, featuring classic Chet Atkins arrangements.

Back Street Band with Larry Brown
Front Row L - R
Larry Brown & Billy Downs
Back Row L - R
Wayne Pollock - George Brown - George Owens - Melvin Porter

Andy Rice
, a native of Pulaski County, Kentucky currently resides in Harrodsburg, Mercer County, with his wife Jane. Andy's musical inspiration comes from his uncle, who would bring his guitar to family gatherings and perform for the family. Andy's mother Geneva Rice was also an inspiration as she also played the guitar and sang. Andy has written two songs, "Which Way to Pray" and "Slipped and Fell in Love". Andy also played guitar and sang solo in a country band named "Andy and the Dandy's" in the early 1980s. In the '80s and '90s he played with "The Kings Mt. Bluegrass Boys."
DAWN OSBORN
http://www.pennsstore.com/DawnMusicPage.htm
In 1992, DAWN shared the stage with her twin sister, DAVA (deceased 2000). After taking a break from the stage for 5 years, concentrating on songwriting, Dawn is entertaining with her beautiful voice and variety of styles.
EMCEES
Vicki DeLys Hyde was born in Florida into a show business family, raised in Danville KY, has lived in South Florida, San Diego and New York, and has been a performer all her life -- as a motivational speaker, emcee, roast master, stand-up comedienne, broadcaster, talk show host, pianist and harpsichordist with major symphony orchestras, church organist, musical director for churches and theatres -- and is currently News Director for Hometown Radio Network serving 11 counties in Central Kentucky (WHIR 1230-AM, WHBN 1420-AM and WRNZ 105.1-FM) and on the Internet 24/7/365 at HometownLive.net
David Neville was born and raised in Kentucky. He spent a good portion of his growing up with grandparents in Henry County in a house with no indoor plumbing and no TV, so he has some extended experience with both Outhouses and Sear Catalogs. After high school he enlisted in the Army and spent 3 years in Germany and later in other parts of the world. After 8 years out of state he came back to Kentucky. He now lives in Shelby County, farms in Henry and Shelby Counties, owns and operates Capstone Produce Auction www.capstoneproducemarket.com in Campbellsburg, and is General Manager of Popes Creek Ranch (an outdoor recreational venue and farm) in Marion County. In 2013 he was awarded Reserve Champion Kentucky State Auctioneering Competition.
PERFORMERS SCHEDULE
10:00 AM - 11:30 AM ...... MUSIC in the ROUND
Musicians from all over will share the lower stage (in front of Main Stage) as folks gather 'round for a good ole "Picking & Singing". Anyone wanting to bring their guitar, fiddle, harmonica, mandolin, voice and join in, email PennnsStore@aol.com or Tel: (859) 332.7706 or 7715 or just show up!
12:30 PM - 2:00 PM ........... BACK STREET BAND
2:00 PM - .5:00 PM .......... CHEYENNE ( R&R )
FILL IN AND WITH OTHER GROUPS ........... DAWN OSBORN
* NOTE: Afternoon performance times are subject to change/altering due to the "races" that will be held in between acts.
For more information contact Jeanne Penn Lane at
Penn's Store
257 Penn's Store Road
Gravel Switch, Kentucky 40328
Phone: 859-332-7706
E-mail: PennsStore@aol.com
GPS Coordinates: N37.549912; W085.028191

It is best to call ahead to check times and cancellations.

Map History Special Events Music Catalog Outhouse Stuff
Email Us Sign our Guestbook Other Links News About Us Home

This page last updated 09/18/2013