You will enjoy Kentucky Writers' Day at three area locations;
we look forward to your being part of it.

Dr. H.R. Stoneback
Dr. H. R. Stoneback and the Elizabeth Madox Roberts Society from New York will be joining us again this year.
H. R. Stoneback is Distinguished Professor of English at the State University of New York. As Honorary President of the Elizabeth Madox Roberts Society, every year he leads dozens of students from New York and many other states (including France!) to Kentucky to study Roberts, one of Kentucky's greatest writers, and to participate in the annual Roberts Conferences held at St. Catharine College (and other venues in Springfield and Harrodsburg) every April since 1999. In addition, Roberts Society members have participated in the Penn's Store Kentucky Writers Day programs for over a decade.
Stoneback is the author or editor of 30 books, roughly half poetry and half literary studies. In 2012 he will read at the Kentucky Writers Day program on Sunday April 22 from his new volume of poetry and memoir--VOICES OF WOMEN SINGING."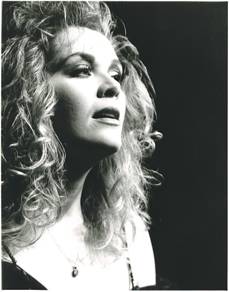 KY Writer's Day Show - performances by Dawn Lane Osborn, and other Kentucky Writers' Day Songwriters. Dawn is a poet, song writer, and musician and performs professionally.
Special Guest Appearance





"Take the inventiveness of Boy Dylan, the melodic voice of John Denver; add the showmanship of Garrison Keilor and that's Michael Johnathon."
-- Bob Spear, Publisher of HEARTLAND REVIEW
Michael Johnathon is a folksinger, songwriter, concert performer, author ... and now playwright ... who has a worldwide radio audience exceeding a million listeners each week.
The Lexington-based songwriter has been called a 'Woody Guthrie in a Cyber World' because of the huge growth of his weekly public radio and PBS show the WOODSONGS OLD-TIME RADIO HOUR. (

www.woodsongs.com

)

In the 1980's Michael bought a guitar and a banjo and settled into the isolated mountain hamlet of Mousie, Kentucky, to learn folk music. For the next three years, he traveled up and down the hollers of the Appalachian mountains knocking on doors and learning the music of the mountain people. Michael experienced hundreds of front porch hootenannie throughout Appalachia where folks would pull out their banjos and fiddles, sit on their front porches with him and play the old songs that their grandparents taught them.

Guest Appearance
From the time Gary Edwards steps on stage, his expertise and magnetism transforms your evening into an unforgettable event. He brings to life old favorites such as "As Time Goes By" and "Smoke Gets in Your Eyes" and new favorites such as "Memory" from Cats and "New York, New York". Gary also sings Top 40 music hotter than the tropics and cooler than cool. Gary creates tomorrow's sound for today's audiences!

This multi-dimensional entertainer makes legends live on with startling impressions of your favorites: Elvis* Tom Jones* Johnny Mathis* Roy Orbison* Willie Nelson* Buddy Holly* Platters* Julio Iglesias. Let Gary Edwards take you down memory lane!

Gary's sizzling performances have please SRO crowds all over the world. He is equally at home with conventions, cruise lines, and private parties. His audiences are always magnificently entertained. He is on Nashville's "Most Wanted List" from recording sessions with Billy Sherrill, Sonny Linbo, James Stroud, and Chuck Howard. Gary is definitely a country crowd pleaser.

Guest Appearance

Elizabeth Orndorff worked in advertising, public relations and publications production before turning to fiction and playwriting. She has degrees from Grove City College (PA), University of Georgia, and University of Kentucky, where she taught journalism. Her play Death by Darkness won the International Mystery Writers Festival in 2007 and the Southern Playwrights Competition in 2008. In 2009 she studied with Lee Blessing at the Sewanee Writers' Conference, partially funded by a Kentucky Arts Council Award. Also in 2009, her play Aidan's Gift won the Kentucky Theatre Association's playwriting award. She won a Wurlitzer Foundation Fellowship to live and write plays in Taos, New Mexico, during 2010. In 2011 her plays were finalists in the University of Arkansas Kernodle playwriting competition and the Eudora Welty New Play Series.

The Mantua-Maker by Elizabeth Orndorff is the story of the conflicted friendship between Mary Todd Lincoln and her dressmaker, Lizzie Keckley. Teri Carter, a talented actress from Danville who has been in numerous productions, including Our Leading Lady and The Lion in Winter, will read the part of Lizzie. Karen Logue, the managing director of West T. Hill Theatre and also a veteran actress, will read the part of Mary.

Press Release: Book Signings- Favorite Recipes of Kentucky Celebrities

Breaking News: Special BOOK SIGNING

Meet PAM WHINNERY

Friday, APRIL 20 & Saturday APRIL 21




6:00 PM - 9:00 PM

EDDIE MONTGOMERY'S Steakhouse




Harrodsburg, Kentucky

Gravel Switch, KY- Author and Kentucky native Pam Whinnery has been blessed to participate in book signings at so many exciting events. Everything from the 30th Annual Corvette Homecoming as a fundraiser for Corvettes Conquer Cancer to The Great Outhouse Blowout Races at Historic Penn Store as a fundraiser for the store.

Now in its sixth printing, the cookbook, Favorite Recipes of Kentucky Celebrities is a celebration of all things Kentucky. It not only has recipes from famous celebrities with ties to Kentucky, but recipes from various historical locations, tourist attractions, and unique Kentucky celebrations.

Pam will be participating in one of these celebrations April 21-22. She will be one of several authors along with musicians participating in the 2012 Kentucky Writer's Day Celebration hosted by Historic Penn Store. The book signings will take place at Eddie Montgomery's Steakhouse, Harrodsburg, Kentucky on both Friday evening and Saturday evening.

About the Kentucky Cookbook: What do Hannah Montana, Fess Parker, Bill Monroe, and Robert Penn Warren have in common. They all contributed recipes to Favorite Recipes of Kentucky Celebrities.

In the spirit of Kentucky neighborliness, you are invited to take a lighthearted peek into the personal recipe files of celebrities from all across the state of Kentucky as well as those who have strong ties to the Bluegrass State. This is just what Favorite Recipes of Kentucky Celebrities gives you an opportunity to do. The cookbook has over 300 recipes from local and national personalities, highly visible Kentucky businesses, artist, writers, athletes, sportsmen, actors, musicians, bed and breakfasts, restaurants, notable events and places. In addition, there are brief notes with each recipe on the contributor.

Whinnery will also have her Tennessee Cookbook Country Goodness Recipes of Tennessee Celebrities available with recipes from Elvis Presley, Alan Jackson, Dolly Parton, PayPal Founder David O. Sacks, Pres. Andrew Jackson, and The Chattanooga Choo Choo. The Tennessee cookbook also has over 300 recipes and is on the same format as the Kentucky cookbook.

Come join the fun and meet the authors and musicians at this wonderful event.

Emcees

Andy Colley is a 16 year veteran of radio broadcasting in stations across Kentucky. He currently serves as Program Director and Operations Manager for 1590 WLBN and 100.9 MIKE FM in Lebanon/Springfield, along with 102.7 WYSB in Bardstown. Andy hosts the morning show on 100.9 MIKE FM and afternoons on sister station K Country 105.7, WGRK in Greensburg/Campbellsville. Andy likes to be active in his community as well, currently serving as president of the Lebanon-Marion County Rotary Club. He is also the father of two daughters and a grandfather, too.

Hershel McKinley is probably best known for his many years on Danville radio stations WKLO, WHIR, and WMGE-FM, as News Director, public affairs broadcaster and morning air personality. In what Hershel describes as "long ago and far away" he wrote, produced, directed and appeared in many films for the State of Kentucky in The Department of Public Information. Hershel has worked in the Lexington and northern Ohio radio and television markets and is a graduate of Kent State University.

Hershel lives on a farm in Mercer County with his wife Shirley. Hershel and Shirley have two married children, Jason and Mary Beth McKinley, Rachel and Preston Correll and two grandchildren, Gus and Annie Correll.

Calling himself a lifelong fledgling novice in creative writing Hershel is a member of Speaking Out and Nomadic Ink writing groups in Mercer County.

Hershel currently does freelance voice work, script writing and photography.

He and his family have traveled or worked in many parts of the world including East Africa, Central America, England, the Caribbean, and India.

James Franklin Spragens was born and reared in Lebanon, Kentucky. His great-great grandfather William Spragens first owned and operated what is now Historic Penn's Store from 1845 - 1850. James was one of the Marion County High School students who drafted the Bill establishing the state of Kentucky's "Official" Writers Day of April 24. James as owner and operator of BLUES ON TAP restaurant and bar in Lebanon, KY hosted the first SONGWRITERS TRIBUTE SHOWCASE night ... and continued for many years. Presently James operates historic Myrtledene Bed & Breakfast www.myrtledene.com, Lebanon, Kentucky since 1993. His interest in literature-- and especially Kentucky literature-- has led to past work with Jeanne Lane and the Penn's Store's Kentucky Writers Day celebration. James studied English and creative writing at the University of Kentucky with Gurney Norman. James resides in Lebanon, Kentucky with his wife and two sons.

He is pleased to step into the role formally held by our dear, departed friend, Terry Ward, as MC.


Larry Sanders has been making music most of his life. He's been the opening act for several Grand Ole Opry stars and has taken his music to several states. He has recorded three CD's and has appeared on national television and several cable stations. He and his Borderline Band are well-known throughout Kentucky, Indiana & Ohio for their variety of music. Larry also serves as Host of Local Artist Spotlight, a daily radio program on 1420 WHBN THE ROOSTER.
List of Other Writers and Performers
Deborah Blevins is a native of Monticello, KY. Musis has always played a major part of her life. Some of the most fond memories of her childhood are singing in the car with her family. She began singing in church at the age of ten and began playing guitar and piano at the age of sixteen. Deborah started writing gospel music in 1992 at the age of thirty. She has written over sixty songs and her original material is loved and requested where ever she performs. Her soul purpose is to bless others with her music and to bring honor and glory to her Lord and Saviour Jesus Christ.


Classic Harmonies is a family group performing Christian, folk and country music. Our Christian music is comprised of beautiful songs ranging from gospel to old hymns to contemporary. Our folk and country numbers include hits from the 1960's through the 1980's. We strive to remind our listeners of the classic sounds from that era that we want to keep alive.

Paula Sparrow will once again be bringing her "Creature Comforts" to Kentucky Writers Day. She recently published her first book, Kentucky Living's Creature Comforts, a compilation of her columns on animal rescue. The first book of its kind, Creature Comforts covers the state of Kentucky, visiting animal rescues, shelters, and sanctuaries, reporting on the people of Kentucky who have devoted their lives to saving animals: dogs, cats, wildlife, primates, and even elephants. The book was nominated for the 2010 Media Advocacy Award from Pet Groups United. This year, Paula will be discussing the intended-as well as unintended-results of "the power of the written word." Paula, as usual, will be bringing stories she's written on animal rescue. When she published an essay about adopting a pet instead of buying one, she was surprised at the reaction her words got. Her topic this year will be "The Intended-and Unintended-Effects of a Writer's Words.

John Robinson, phototgrapher


Having spent his early years in the USMC, C.A. SHELLEY became a member of the Lexington Fire Department, retiring after 28 years of service.

In 2010 he found his voice in the arts by writing and co-producing the movie Gone but Not Forgotten, the Story of the Smoke Eaters, a full-length documentary chronicling the memories and experiences of his "Firefighter Brothers". During the filming Shelley became so inspired that he began to write.





First: A Collection of Poems, Thoughts & Short Stories about his beloved Fire Department. Second: Wake Up, America; it's Your Conscience Calling, thirty poems honoring the struggles that our military and their families are enduring every moment. Third: His current book A Spiritual Awakening, forty-nine poems of Inspiration & Hope.

He calls himself a "Blue-Collar Poet", with "My God guiding this ship, putting His words in my heart, which I put to paper. I am on a mission and I have a lot to say, so look for me; I'm coming to you down God's highway."

C.A. Shelley and his wife Rita reside at Lake Herrington, Mercer County, Kentucky.

Wilma Brown of Danville is a retired English teacher and librarian. She is also an artists whose portraits hang in over 300 homes in central Kentucky. In community involvement, she has been a founding member of several non-profit arts organizations as well as the owner of a retail store representing the work of over 100 Kentucky artists. For the past six years she has been a member of the Board of Directors of the Kentucky Arts Council.

Joe Crafa was born and raised in Brooklyn, New York. He became interested in music of the thirties and forties while listening to his parents' record collection and became influenced by the styles of Dick Haymes, Bing Crosby, and several other artists of that era. Joe was the lead singer for several "oldies" groups while living in New York. He played tenor saxophone and performed at resorts in the Catskill Mountains of New York state. After marrying he moved to New Jersy and discontinued any public performances. He moved to Casey County, Kentucky in 2005 and in 2009 was "drafted" by his friends to help start an open mic at Uncle Bob's in Stanford, Kentucky.It was there that he first heard Leah Clark perform. The two tried an unrehearsed song together at the open mic, which was so well received that they decided to form a duet.

Leah Bugg Clark, born and raised in Stanford, Kentucky, developed a love for music at an early age, learning to play the guitar and sing at the age of thirteen. She grew up playing music and singing in church, using praise and worship music as the foundation of her musical ability. She later branched out and began singing at coffee shops and open mics, and started writing her own music. Leah's writing influences include Leonard Cohen, Nick Cave, and Melissa Etheridge. She is frequently compared to sixties and seventies folk music icons like Joan Biaz and Judy Collins. Leah's melodic song writing and stunning vocals can be described as dream-like and haunting.

Although they came from such different musical and geographical backgrounds, the similarity in style and vocal quality was immediately evident. They have been described as having a "magic blend" that captures their audiences.

Mamakitty Southwood came together out of the shared love for a good song, driven by the lyrics and vocal interwoven harmonies of songwriters Kim Weber, Mark DeWitt, and Tony Cooper. You can view live video at this website address: http://www.youtube.com/watch?v=IkyAPJ3VlYw or through our myspace: www.myspace.com/mamakittysouthwood You can also find us on Sonicbids, Reverbnation, Facebook, Digstation and CD Baby.

The band is a soulful breed of Rock and Americana, flavored by a variety of influences- especially folk and blues. Kim Weber has been writing since before sand Weber joined forces in August, 2008. Tony Cooper joined the band in the fall of 2010. It was an immediate connection, melding his style with the existing sound. The band's flexibility lies in the ability to play as a full 5 piece or as an acoustic duo or trio. They have performed for groups as he can remember and performing since she was 29 years old, and songwriters Mark DeWitt and Tony Cooper have been making their magic since before they could walk. Mamakitty Southwood has been performing as a band since DeWitt arge as Fender's Den Radio's audience and the Heartland Festival's attendees to groups as intimate as a few wanderers on Bardstown Road.

Richard Moore -

Artisan, Craftsman, Musician / Songwriter presently resides in Ashville, North Carolina. His grandfather gets the credit for teaching him to play guitar and Johnny Cash for the inspiration to start writing songs at the age of fifteen. Being reared in a military family, he gathered influences from all over the country; mainly the southeast. Moore was introduced to Penn's Store when he accompanied buddy and Hall of Fame inductee Billy Edd Wheeler at the 2007 "GREAT OUTHOUSE BLOWOUT".

The Elizabeth Madox Roberts Society will be part of
the events, in conjunction with their conference at St. Catherine College in Springfield.

Just One is a Gospel R&B Praise band that God brought together in 2009. The members of Just One share a common joy for music that is encouraging, uplifting and points their audience to the Lord. Musical influences include R & B, Gospel, and Contemporary Praise. Just One's song lineup includes old favorites such as "Lean on Me" and "Oh Happy Day" as well as many original songs. Located in central Kentucky, Just One welcomes all opportunities to share the Gospel in song.

Members of Just One are: Barry Harmon (keyboard & vocals), Patsy Harmon (rhythm guitar), Renita Gray (lead vocal), Robert Coulter (bass guitar), Cammie Coulter (background vocals), Ronnie Readnour (drums & background vocals), Trish Claunch (background vocals) and Gerald "Shotgun" Wethington (sound technician).

If you would like to book Just One in concert for your worship service or event, contact Trish at 859-940-9192, via e-mail at JustOne156@gmail.com or message on Facebook at www.Facebook.com/JustOneBand.

Glenn D. Metzger has been performing music for most of his 58 years, beginning with church choirs from age six. After taking up violin at ten and guitar at twelve, he played folk and rock and roll through his teen years and while majoring in music in college. A long hiatus to attend to family duties was followed by a return to performing, both solo and with small groups and a contemporary church music band. Now, in the words of one of his songs, he's "playing bars, playing jails, anywhere the ship sails."

Steven Gray from Campbellsville, Kentucky, writes poetry and short children's stories and also composes and writes music. He is a singer and a craftsman.

John Robinson, photographer


Gregg Neikirk and Adam Neikirk are songwriters from Danville who currently live in Westfield, Massachusetts. Gregg Neikirk is professor of English at Westfield State University, where he teaches literature and writing, including a popular Songwriting course. Adam Neikirk will soon enter graduate school in an MFA program where he will use his jazz guitar skills to help write poetry, among other things. Adam, who has a B.A. in Jazz Studies, has also been a teacher in the Songwriting classes at WSU.

Darlene Franklin-Campbell grew up in the hill country of Southern Kentucky. She holds a M.A. in Education.

Teacher, artist, minister and internationally known poet, she donates proceeds from her poetry to combat Mountain Top Removal. Her work has appeared in such notables as Story South, Instructor Magazine, Inlightenment and Coal County: Rising up Against Mountain Top Removal, the accompanying anthology to the 2009 Ashley Judd film.

Darlene is an advocate for literacy and the arts, for ecological responsibility, and for all things "anti-cancer", donating the royalties from her novel, I Listened, Momma, to Relay for Life. I Listened, Momma marks her debut as a southern novelist and is raising both awareness and funds in the fight against cancer.

http://www.darlenefranklincampbell.com/chippie





http://www.nochipa.wordpress.com

Clyde & Marie Denny and The Cumberland Mountain have been writing and performing their unique style of bluegrass music for over fifty years. The group has gained the love and respect of fans in thirty five states and Canada. The band has changed a lot over the years but the driving style of Clyde and Marie has never changed. Over the years they have shared the stage with the likes of: Bill Monroe, The Stanley Brothers, Reno and Smiley, Loretta Lynn, J.D. Crowe, Doyle Lawson, Jimmy Martin, Larry Sparks, Flatt & Scruggs, Jim& Jesse, The Osborne Brothers, and Del McCoury.

These writers have written over one hundred songs and one of their most requested songs, "The Girl from West Virginia" received major national and international attention when recorded by Doyle Lawson and Quicksilver on two separate projects. It is a crowd favorite on bluegrass festivals and there are hundreds of musicians on YouTube performing their renditions of this song. That within itself is a major honor for Clyde and Marie Denny.

Their music has been featured in a movie called Borderlines produced by Ron Schildknecht in 1990. They have made guest appearances on the Dukes of Hazard and even recorded an album with Irene Ryan, better known as Granny Clampett, of the Beverly Hillbillies. Clyde & Marie have also been guest on the Cas Walker Show and many other TV programs over the years and their most recent spot has been on The Cumberland Highlanders series on RFD TV broadcast over Dish Network.

The Dennys have recorded for several companies over the years. Their first single record was recorded for Nugget Records owned by Lonzo and Oscar of the Grand Ole Opry. Some of the other companies include Blake Records in Memphis, TN, Atwell Records, Country Star Productions, Old Homestead Records. The newest CD "Lonesome Train" was recorded at Southfork Recording Company owned and operated by Randy Jones, mandolin player for The Lonesome River Band.

Clyde and Marie Denny are major influences to some of today's top Nashville songwriters including Kevin Denny who was a co-writer for Craig Morgan's "Bonfire" and Dailey Vincent's IBMA awarding winning Gospel recorded performance of the year "On the Other Side". They are admired by other artists for their original style and sound. It is safe to say that Clyde and Marie Denny are unique as individuals and artists bringing an identifiable element of self, home and family to their original style of bluegrass music.

Maurice Manning's third book of poetry, Bucolics, has just been released in paperback. His first book, Lawrence Booth's Book of Visions, was selected for the 2000 Yale Series of Younger Poets. Manning is from Kentucky, where he lives part of the year. He teaches at Indiana University and in the MFA Program for Writers at Warren Wilson College.

It was announced Monday, April 18 in the New York Times that MAURICE MANNING ( who read Saturday, April 16, 2011 at the WEST T HILL THEATRE venue, Danville, KY for the 2011 KWD CELEB ) was one of the Finalists for the 2011 PULITZER PRIZE in Poetry. It is announced annually the winner along with the 2 finalists for the year.

We congratulate Maurice and thank him for so graciously sharing his talents and time with everyone at the 2011 KENTUCKY WRITERS DAY CELEBRATION.


Jude Lally is a Lexington poet who writes and recites poetry as an outlet for his creative needs and as a means of enlightening, inspiring, engaging and entertaining listeners. Being diagnosed with a rare degenerative neuromuscular disease, his words come from an uninhibited, tragic, honest, often hilarious, very real place.

John Robinson, photographer


Dooley-Miller Band is:

Joel Miller from Irvine, KY now living in Frankfort with his wife of 37 years. He says that performing his songs is very difficult for him. "I am so close to the subject that the feelings that motivated me to make up the song come back when I perform it."
Steve Dooley from Conway, KY, a small wide spot in the road in Rockcastle County, Kentucky
Jennifer Gwinn from Frankfort, KY. She is a nurse who has been gigging since age 12
Wayne Westerfield, a bank vice-president and a veteran drummer who play all types of music
Three of Joel's songs …
AMY'S SONG- Remember when your children were small and a Band-Aid (with a hug) could fix just about any injury? Adult children have painful problems that can't be fixed so easily.
MOMMA PLAYED GUITAR – Before arthritis stopped the music, my Mother could play any song she wanted……but only in the key of "C". I was told I had to learn how to play "Wildwood Flower" on the guitar before I could get one. (Don't go near the water until you learn how to swim.) Joel's Mom taught him how and Joel's Dad brought a new guitar to him from Northern Kentucky in a caboose on an L&N coal train.
OLD GATE ON THE HILL- Family reunions and gatherings were at my Great-Grandparents farm in the Sand Hill area of Estill County. The gate was on the top of a rise about ¼

mile

from the house and could be clearly seen from the front porch. As family members got out of the car to open the gate the folks on the porch could see their arrival and would wave a greeting. Do you think heaven is like that?

Mark H Metcalf is an attorney in Lancaster, Kentucky. Mark has practiced law for 25 years, as a private practitioner, state and federal prosecutor, and as a judge on the United States Immigration Court in Miami, Florida. He has represented Kentucky twice before the U.S. Supreme Court as Special Assistant Attorney General of Kentucky. He is presently Command Judge-Advocate for the 149th Brigade in Louisville, Ky and deploys for duty in Iraq on June 1, 2011. Metcalf will be discussing his book, "THE BROKEN COURTS".

Carolyn Townsend, transplanted from Michigan more than 30 years ago, is a retired teacher and freelance writer living on a small farm in the hills of southern Kentucky.

Her writings often focus on the charm of simple ways and local culture.

She is presently working on her first book.

"RAPTURE" - Classic Rock & Christian Rock

Lead Guitarist Lynnwood Peavler is 12 years old and his brother, drummer/vocalist, Bowman Peavler is 10. Both have been playing music since the age of 5 and 6. They are homeschooled and live in Harrodsburg, Ky. These brothers have performed at charity events, Natasha's of Lexington, the Kentucky State Fair, Ralph Long State Park of Lexington, Burgin Fall Festival, and Battle of the Bands of Eddie Montgomery Steakhouse.
They have been with the Lexington Music Academy for 3 years.
Both are members of the Lexington's Bethel Harvest Church Adult Praise and Worship Band, & Youth Band ReFuse.

Bass Guitarist: Grace Mattingly is age 13 of Lexington, Kentucky.

Rhythm Guitarist, Caleb Morrison is 11 years old and has played guitar for 4 years. He is homeschooled and lives in Harrodsburg, Kentucky. He has performed at Nathasha's of Lexington and has been with the Lexington Music Academy for 1 year.

Stuart W. Sanders

is former executive director of the Perryville Battlefield Preservation Association. He is the author of Perryville Under Fire: The Aftermath of Kentucky's Largest Civil War Battle (The History Press) and has contributed to the books Kentuckians in Gray: Confederate Generals and Field Officers of the Bluegrass State, multiple volumes of Confederate Generals in the Western Theater, and multiple volumes of the forthcoming Confederate Generals in the Trans-Mississippi. Sanders has also written for Civil War Times Illustrated, America's Civil War, MHQ: The Quarterly Journal of Military History, Hallowed Ground, Blue & Gray, Kentucky Humanities, The Journal of America's Military Past, Kentucky Ancestors, The Register of the Kentucky Historical Society, Encyclopedia Virginia, and several other publications. He is currently a public history administrator in the Commonwealth of Kentucky.

Michael Barry Sanders has wanted to be a musician since he was seven years old and first saw the Beatles play.

He grew up under the influence of his grandfathers, who both affected in life in different ways.

He is a born-again Christian because of his mother's teachings and plays in several gospel groups, as well as many other genres.

He has been writing lyrics and songs since the age of 13. In 1990 Michael wrote, sung, played several instruments including bass and guitar, and released his first gospel recording called "Love Songs To God";

in 2009 Michael's second release, a 7 song mixture of gospel and secular, released:

"Heart Condition" including Michael's epic ode to EP called "Memphis Boy."

Michael currently enjoys whenever he's called up playing with his latest musical soul stirrers:

Dawn Osborn, Steve

Shepperson

, and Wayne

Westerfield

;

in 2011 Michael co-wrote and recorded with his good friend, Gene

Laferty

("Spirit Seekers"), a song called "12 Hours of Heaven"; Michael's greatest love is for his Lord and Savior, Jesus Christ and his three (3) daughters, Chelsea (23), Sara, (22), and Kate (18).

When Michael's not taking care of his father, Randall, 87, or running something to one of his girls, you might find and see him in the Mercer and Boyle Family Court where Michael participates with other local Barristers, in helping the court in assisting parents and/or their children achieve workable, long term solutions to problem challenges in their lives that are in their and the communities Best Interest.

Michael dedicates his 2012

Ky

Writer's Celebration musical experiences to Jesus, his mother and dad, his children, and his community, his friends, fellow citizens, and all the musicians and participating and/or attending artists and listeners.

Nicky Reynolds is the executive director for the Lebanon Tourist & Convention Commission. Prior to moving to Kentucky, Reynolds worked in the tourism industry in Oak Ridge and Chattanooga, Tennessee, as well as for the Tennessee Department of Tourism.

Her background in music and writing date back to her school days when Reynolds competed in and won numerous writing competitions at the local and state levels. Reynolds' poetry has been published online and in some collective works of poetry. While her passion is for poetry, she has written some unpublished short stories, musical lyrics, and children's books. While she doesn't sing her own lyrics, Reynolds has performed other popular songs at weddings, funerals, and as a guest singer at churches. She has also performed the National Anthem at festivals and events.

Regina Noel-Wethington

was reared in Dry Creek, Kentucky. She graduated from Casey County High School at the top of her class in Choir and Music Theory. Her love for singing and writing began at an early age. She began writing songs at age 14. While in high school she pursued her love of music by singing in a gospel group and also in church. In a later move to Indiana, Wethington continued her musical interests in writing and by singing with a soft rock band for 2 years. Upon return to Kentucky she sang with Jerry Chapman and the Young Country Band. Her published poems include "Peace of Mind" and "Life".

Regina is married to Ernest R. Wethington, a Kentucky native, and has 4 beautiful children who also carry Mom's love of music, one son-in-law now serving in Afghanistan and one adorable grandson. Regina Wethington resides in Summersville, Kentucky.

Barry Morrison,born March 20, 1949, in Red River Gorge, Kentucky, is an American country music singer-songwriter. This multi-talented artist is largely identified with the country rock/americana genre(s) of music, and is best know for his 1970's cult-classic "Snakey Hollow Stud"; a song released on the RCM Records label which charted on the Independent Country Music Charts at number one. Based on this initial success, Morrison received a 1971 first round nomination for Country Male Vocalist of the Year. In the interveining years, several other of Morrison's releases have entered into a top five chart position, with "There Ain't No Country" being the only other of his songs to reach number one. The offer to record his music on his own terms for a Nashville-based label lead Morrison back to recording and performing in 2007. Given the opportunity, he took a bare bones approach to recording the highly acclaimed roots music album; "A Cold Wild Wind". That year saw him touring solo throughout the central and southeastern United States in support of the album release. In 2009, Morrison recorded outstanding cover versions of "Folsom Prison Blues" and "Good Hearted Woman" in preparation for headlining and promoting the 2010 Walk the Line-Good Hearted Woman Tour. In April 2012, Morrison returns to the studio to record more original material. He'll be backed by an outstanding studio ensemble featuring bassist Paul Martin, better known as "The Apostle", the Americana Music Association 2006 Instrumentalist of the Year Kenny Vaughn and dobro virtuoso Matt DeSpain. Morrison writes and performs music his devotees can relate to on a gut level. His songs have a build and release to them that make them memorable because he performs them with raw emotion and with feelings bound together by his well-crafted lyrics and melodies that "sing". Morrison's edgy, Cash-like, baritone delivery clinches the deal. His songs are a reflection of his life. When he sings to us, we believe him. The Barry Morrison discography chronicles the very powerful musical output of a consummate singer-songwriter. The lyrics from one of his songs proclaims, "I'm a hundred miles of bad road, I'm a bridge washed out". Luckily, he found the way around it all. The 2012 Kentucky Writers Day Celebration welcomes him to our stage.

Singer-Songwriter, Recording Artist, and Actress, Sarah Elizabeth Burkey, has performed in 18 countries but has called Kentucky home all her life. Sarah plays 11 instruments and her work appears on 15 albums. Sarah Elizabeth is to Kentucky what Fats Domino was to New Orleans. Fats epitomized the sound of the Crescent City in his time, equally giving an honorable nod to his musical ancestry while carrying the torch on to his generation. Sarah does this too, in our context and in our time. Her sound is deeply rooted in the Kentucky hills, with a voice sweeter than a honeysuckle vine in spring and old as the current of the Ohio River.

Sarah Elizabeth Burkey was born and raised on Rural Route 4, Kevil, Kentucky. Her unique musical and literary compositions are born of this rich history. Sarah's work has been published in books and literary journals in the US and Europe.

The non-fiction book Western Kentucky: Lost & Forgotten, Found & Remembered by Sarah Elizabeth and Ron Whitehead, a travel book unlike any other, is a must read! Inspired by hiking 325 miles for 19 days across Kentucky forests, fields, backroads & railroads, it is the companion book to Sarah's album When The Redbuds Bloom.

Sarah Elizabeth was the keynote speaker and featured performer at Ohio University's 8th Annual Women of Appalachia Conference in 2006. Sarah plays the lead in the independent feature film Red Velvet Cake, filmed entirely in Kentucky. This film has not yet been released.

Sarah recorded her latest album DON'T DIE YET immediately upon returning from the Sacred Black Hills of South Dakota where she spent a great deal of time on the Sioux Reservation with the International Council of 13 Indigenous Grandmothers. Grammy Nominated Musician, Tony Redhouse accompanies Sarah on this album with Native American flute and drum plus many other instruments from indigenous cultures of the world. Sarah Elizabeth's songwriting drips with passion and a sacred appreciation of life.

Ed McClanahan is a native of Brookville, Kentucky. A graduate of Miami University in Ohio and the University of Kentucky, he has taught English and creative writing at Oregon State University, Stanford University, the University of Montana, the University of Kentucky and Northern Kentucky University. His books include The Natural Man (a novel), Famous People I Have Known, A Congress of Wonders, and My Vita, If You Will. McClanahan is now working on a novel, The Return of the Son of Needmore.

Andy Rice, a native of Pulaski County, Kentucky currently resides in Boyle County with his wife Jane. Andy's musical inspiration comes from his uncle, who would bring his guitar to family gatherings and perform for the family. Andy's mother Geneva Rice was also an inspiration as she also played the guitar and sang. Andy has written two songs, "Which Way to Pray" and "Slipped and Fell in Love". Andy also played guitar and sang solo in a country band named "Andy and the Dandy's" in the early 1980s. In the '80s and '90s he played with "The Kings Mt. Bluegrass Boys."

Paula Hill grew up in Danville, where her father West T. Hill was chairman of the theatre department of Centre College. He later founded West T. Hill Community Theatre and gave Paula a great love for writing and all the fine arts. Paula taught English and Theatre at the University of Kentucky, Lexington Community College and Centre College. She designs and leads fine arts tour groups to New York, London and Tuscany. Her compositions include a chapbook of poetry: By Heart, writing and directing plays at the West T. Hill Community Theatre, and writing a business column for The Advocate-Messenger.

Ronnie Payne has been in the music business pretty much all his life. He, like many before him, got started as a young boy singing in Church. Ronnie's first time on stage was when he and his brother James won second prize in a talent contest at Renfro Valley when he was about fourteen and his brother was thirteen. By the time he was sixteen he was playing rhythm guitar with Jewel Noe from Somerset, KY. While with that band, he played a regular live broadcast at WRVK radio in Mt. Vernon. His next group, "Patch of Blue", was formed in the mid sixties while living in Lancaster. They played many current hits of that era, including songs by The Beatles, The Rolling Stones, Johnny Rivers and more. After serving in the U.S. Navy, Ronnie went to Louisville and began making his way around the music scene there. He started off in a small neighborhood tavern, but quickly moved up to bigger venues. Ronnie began playing bass guitar and was soon considered to be one of the best in the business. He got to know many of the area's top musicians and was soon doing studio work as well as the nightclub scene. Ronnie played in some of the most popular bands in the area, playing everything from pop to bluegrass. Some of the groups he was with opened for nationally known acts to include Atlanta Rhythm Section, Mitch Ryder and the Detroit Wheels, Shenandoah, Earl Thomas Conley, Johnny Paycheck, Marty Stuart, Alabama, Hank Jr., Keith Whitley and others. Most recently, he was with a great group of players called "Ron Payne and Yellowstone", playing popular country and southern rock. A well respected and seasoned performer, Ronnie resides, once again in Lancaster, KY and has become a great addition to our growing local music scene.

Sean T. Johnson is a singer/songwriter originally from a small west Tennessee town. He has been playing and writing music since the early '90s in a variety of places, from cafes and bars in the San Francisco Bay area to little out of the way places in central Kentucky.

He describes his music as soulful, driven Folk-rock. Sean's first album entitled "Sean Thornton" was recorded and produced by Kimberly Sorgenfrei and Johnson and released in 2001. Proud of his first work, Johnson is currently working on his next album, scheduled for release in early April. Johnson and his wife of 20 years have one child, and now reside in central Kentucky.

Linda S. Prather was born in Kentucky and is a resident of Lexington. Her greatest desire as a writer is to write characters that readers love, hate, laugh and cry with. She loves learning -- period. She received an associate degree in metaphysics in 1992 and has become a Certified Clinical Hypnotherapist. Her first novel, The Gifts, incorporated metaphysics into fiction.

A resident of Lancaster, Dan Waters has spent a lot of years making music. While living in the Cincinnati area, he formed a group called"Dirty Waters". They played together from 1980-2002. The group performed in the greater Cincinnati area as well as southeastern Indiana and Northern Kentucky. In 1981, Dan recorded a single in Nashville's RCA studio. The song was titled "Warm Sheets Can't Cover up your Cold, Cold Heart" and was released by an independent promoter on the "Soundwaves" label. It was distributed nationwide. Dan moved back to Lancaster in 2004. Since his return, he's played as a street performer at the famed Renfro Valley and 2005-2006 as a featured singer at "Church in the Valley". He's served as director of music in two area Churches. Dan currently performs as a soloist, but is also a member of the gospel group "Greg Ives and Sunday Morning".

Larry Ray Hafley was reared in Peoria, Illinois. A lifetime writer, author, teacher, preacher, lecturer, and motivational speaker, Larry now resides in Cookeville, Tennessee, not far from Dale Hollow Lake. He has two sons, Shawn and Curtis and four grandchildren. Larry enjoys traveling, especially when going to fulfill speaking assignments. Although he is a big Alabama football fan (Roll Tide!) he also cheers for the Kentucky Wildcat basketball team!

Larry's family roots are in the Gravel Switch/Forkland area of Boyle County, Kentucky. He says he is the first Hafley who was raised away from a Kentucky tobacco farm! His grandmother, Lee Hafley, wife of Earl Hafley, taught at Forkland School for 43 years. Larry's parents, Cecil and Marie (Coyle) Hafley, were from the Forkland area of Boyle County, but moved to Peoria, Illinois, during WWII. You may contact Larry via E-mail: larryhafley1@cs.com, or by phone 931-510-9997.

"H. R. Stoneback--known as "Stoney" in the music world--is a part-time
singer-songwriter, a full-time writer and professor. He is the subject
of Jerry Jeff Walker's hit song "Stoney." Well-known in the 1960s,
especially in singer-songwriter circles in New Orleans and Nashville, he
performed throughout Asia, Europe, and North America for four decades as
half of the singing duo "Stoney & Sparrow" (with his late wife). Over
the years, "Stoney & Sparrow" released four albums that included many of
the hundreds of songs he has written. (One album, "Oh, China!" was
recorded and released in 1984 in China, where it was a best-seller.)"

Born and reared in nearby Harrodsburg, Nancy Wilson has degrees from Berea College and from the Tulane University Graduate School of Social Work. She worked for the American Red Cross, which included spending a year as a medical social worker with an air evacuation hospital in Vietnam during the height of the war. She was also employed by the New York City Department of Social Services. She is now retired from the Kentucky Department of Social Services. With her artist husband Howard Nancy has lived in a Louisville historical preservation district for the past twenty-five years.

Nancy began writing five years ago to satisfy a life-long desire. Howard and she have published a book entitled Breaking Out composed of her poetry and his art work. Her poems have also appeared in The Courier Journal, The Highlander, and Uncut Candy in Louisville. Three of her poems will be published in the next edition of Struggle, a magazine published in Detroit.

Christina Lovin is the author of the poetry collections What We Burned for Warmth and Little Fires. A two-time Pushcart nominee and multi-award winner, her writing has appeared in numerous journals and anthologies. Southern Women Writers named Lovin 2007 Emerging Poet. She has served as Writer-in-Residence at Devil's Tower National Monument and the H.J. Andrews Experimental Forest in Central Oregon. In 2010, she was named inaugural Writer-in-Residence at Connemara, the North Carolina home of the late poet Carl Sandburg, with whom she shares her home town of Galesburg, Illinois. Lovin has been a resident fellow at Virginia Center for the Creative Arts, Vermont Studio Center, Prairie Center of the Arts, Orcas Island Artsmith Residency at Kangaroo House, and Footpaths House to Creativity in the Azores. Her work has been supported with grants from Elizabeth George Foundation, Kentucky Foundation for Women, and Kentucky Arts Council. She resides with four dogs in a rural central Kentucky, where she teaches English and creative writing at Eastern Kentucky University.

The 3 members of FIGURE 8 Rock Band, Levi Smock - Ryan Sanders - Jakob Duncan are

all students at Mercer County Senior High. Formed in November 2011, the band plays predominantly original songs. They recorded their first CD in February 2011. At the 2012 SONGWRITERS TRIBUTE SHOWCASE they will perform all original songs.

To learn more about FIGURE 8 check facebook.com/figure8.band or Email Figure.f8.gmail.com

Yolantha Harrison-Pace, award winning author, playwright and
poet,referenced as America's Top 100 Literary African American Divas, Poet of the Year, Humanitarian Author of the Year, Adjunct Reporter for University of Southern California's Institute of Genetic Medicine Art Museum, Guest Columnist Advocate Messenger, On-Line Arts and Education Reporter for Examiner, Guest Poet for THE CAN FACTORY of Mohnesee, Germany. Ambassador to Haiti for Arise and Shine the Light Ministries.

Ben Anthrope (Louisville, KY) is a singer/songwriter who's moved all around KY throughout his formative years, and a short while in California. You can tell Ben Antrhope listens to a lot of different types of music as his music travels through outsider-hinged country, folk, blues, and just straight experimental presentations to express the ideas and the sounds that he's taking aim at. You should catch him either with his full swaggering quintet or solo acoustic style at a venue near you.

http://www.facebook.com/pages/Benanthrope/230948246945323?sk=app_2405167945

Dixie Bertram

has been teaching language arts for 21 years in Lincoln County, Kentucky. She always had a great personal love for writing, and since becoming a teacher, has an even greater love for teaching others to write. Dixie began writing stories at a very young age. A high school poetry class opened the door to another genre. Bertram has written plays for church, which she also directed and produced,

and

has also written sermon skits and personal narratives.
Dixie Bertram presently teaches at Lincoln County Middle School; lives in Stanford, Kentucky where she has resided most of her life, has two daughters and two granddaughters.


Mike Hill and Gordon Webb

Gordon Webb, a native of Eastern Kentucky and West Virginia, has spent most of his adult life in Elizabethtown and now resides in Lebanon. He picked up the guitar in his teenage years after a football injury put a damper on his mobility for several months. Being the 9th of 10 children, and a teenager in the '60's, his musical influence was rock and roll and popular music of the 50's and 60's. This is the style he has stayed with. Although he does not write original music, he sometimes likes to alter the lyrics of rock and roll to spiritual wording and perform in his church (as in Sister Act). Gordon also performs covers in small venues with his friends Mike Hill (bass) and Ricky Cox (drums) calling themselves The Fogies (no 'Old' included but inferred).

Band members: Phillip Crowe, Jeff Cain, Greg Ives,
Mark Lanham, and Jimmy Kalb

Dix River Crossing is a regional bluegrass group that has been playing festivals ,concerts, and private gatherings since the fall of 2009.

Whether an audience is listening for traditional, contemporary, or original bluegrass, this tightly knit group will meet the keenest of expectations.

Debra A. Revell is an award-winning technical writer in central Kentucky.

She was born in Ohio, but at age 9 months, her parents moved her to the South. She lived in three large cities in Georgia, North Carolina, and Alabama before moving to Kentucky's rolling hills.





Her interest in creative writing began as a teenager. She was the essay editor on her high school's literary magazine in Huntsville, Alabama. She attended the University of Alabama in Huntsville and graduated with a B.A. in psychology and education, so she had two majors at this point in time.

She was an elementary school teacher for several years in Kentucky before she attended Eastern Kentucky University to earn a B.A. in public relations. After this, she began her 20+ year career in technical writing and editing. She has worked for three companies in Lexington, Kentucky as an information developer/technical writer. She has also worked as a marketing coordinator.

While working at Lexmark International, Inc., Debra won nine Society of Technical Communication awards for her technical manuals. In 1997, she was one of three ladies to represent Lexmark at the International Society of Technical Communication Conference held in Toronto, Canada.

Though she has written poems and short stories since high school, her interest in creative writing grew greatly when she joined the creative writing group at Lexmark in 1998. She was a member of this group from 1998 to 2004, and she was the leader of this group from 2001 to 2004. The group dissolved in 2004 when members experienced an overload of work and numerous lunchtime meetings. Debra tried to keep the group alive and going, but with attendance dwindling week after week at their Wednesday lunchtime writing meeting, she had no choice but to end their group.

Debra has been a member of the Winchester Writers' Group since May 2010. She continues to write poetry and short stories, but has only shared her work with a few friends and members of her writing groups. Recently, she has decided to share her work publicly by reading a few of her poems at the Saturday session of the Kentucky Writers' Day Celebration.

Lately, she has tried to write short stories in the fantasy genre. Her next goal is to try to be published.

Call it traditional acoustic blues bluegrass alternative country with regular original words, and sometimes long words, too, put to a melody, and sung with a drawl. Influenced primarily by old songwriters and blues singers, Aaron Raitiere has been writing and performing original songs since his childhood in Kentucky. His swampy songs and soulful voice are a pleasure to even the most critical ear.
Aaron's new solo CD "Kissin' Machine" is complete. Hear songs at www.myspace.com and buy the album at www.cdbaby.com.

Carolyn Crabtree is a former mathematics and English teacher who now spends her spare time doing history and genealogy research. Over the last 30 years she has written many Bible Studies and devotionals and has helped compile history books for the Forkland Community Center.
Site of the 2012 KWD songwriters "SHOWCASE"
Friday and Saturday Evenings
Eddie Montgomery's Steakhouse
180 Lucky Man Way
Harrodsburg, Kentucky 40330
859-734-3400
http://www.eddiemontgomerysteakhouse.com

Site of the 2012 KWD Saturday Events
All Day Saturday
West T. Hill Community Theatre
117 Larrimore Lane, Danville, KY


Site of the 2012 KWD Sunday Events
Historic Penn's Store
Gravel Switch, Kentucky
The following hotel is offering discount rates for any out-of-town visitors attending Penn's Store Kentucky Writers' Day
THANK YOU, HAMPTON INN!
Hampton Inn -- Danville
100 Montgomery Way
Danville, KY 40422
859-236-6200
fax 859-936-0271
www.hamptoninn.com/hi/danville-ky
************************************
View the 2011 Kentucky Writers Day Performers list here.
For more information contact Jeanne Penn Lane at
Penn's Store (859) 332-7706 or (859) 332-7715, or
e-mail PennsStore@aol.com
It is best to call ahead to check times and cancellations.
Penn's Store
257 Penn's Store Road
Gravel Switch, Kentucky 40328
859-332-7715 or 859-332-7706
GPS Coordinates: N37.549912; W085.028191